Thank you for your assistance solving the past postcard puzzles.
If you can provide any information on any of the postcards below please email me.

The postcard above shows a Military Chaplain with other Religious Dignitaries with a very large group of children
outside a distinctive building which is probably in the Moss Side, Manchester area because the postcard publisher
is J. Porter of Alexandra Road, Moss Side, Manchester. Can anyone identify the building or occasion?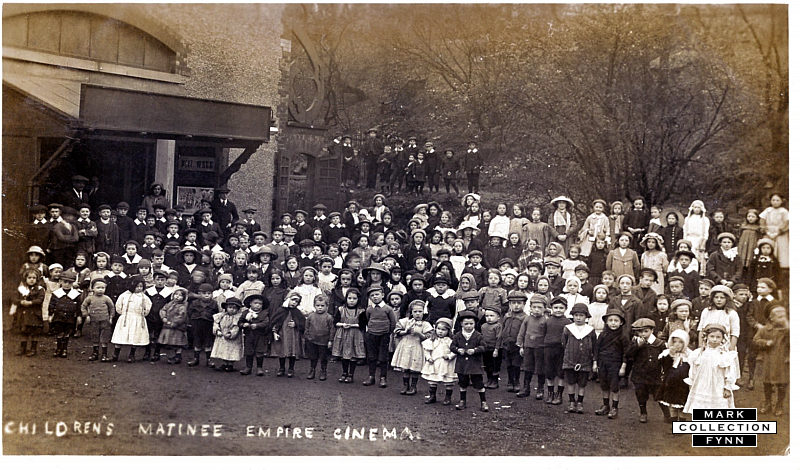 Lovely postcard of The Children's Matinee at The Empire Cinema...But where?
Copyright © 2016 All Rights Reserved
www.manchesterpostcards.com
No Text or Images May Be Copied From This Website Without Permission